Постер сериала «Жуткие Приключения Сабрины» и дата трейлера
С днем рождения, Ведьма!
В сети появился постер к сериалу «Жуткие Приключения Сабрины», показывающий главную героиню во всей ведьминской красе и с тортиком в честь дня рождения:
Blow the candles and make a wish. Something witchy is coming your way tomorrow. #CAOS pic.twitter.com/9y1OhVNg83

— Chilling Adventures of Sabrina (@sabrinanetflix) September 12, 2018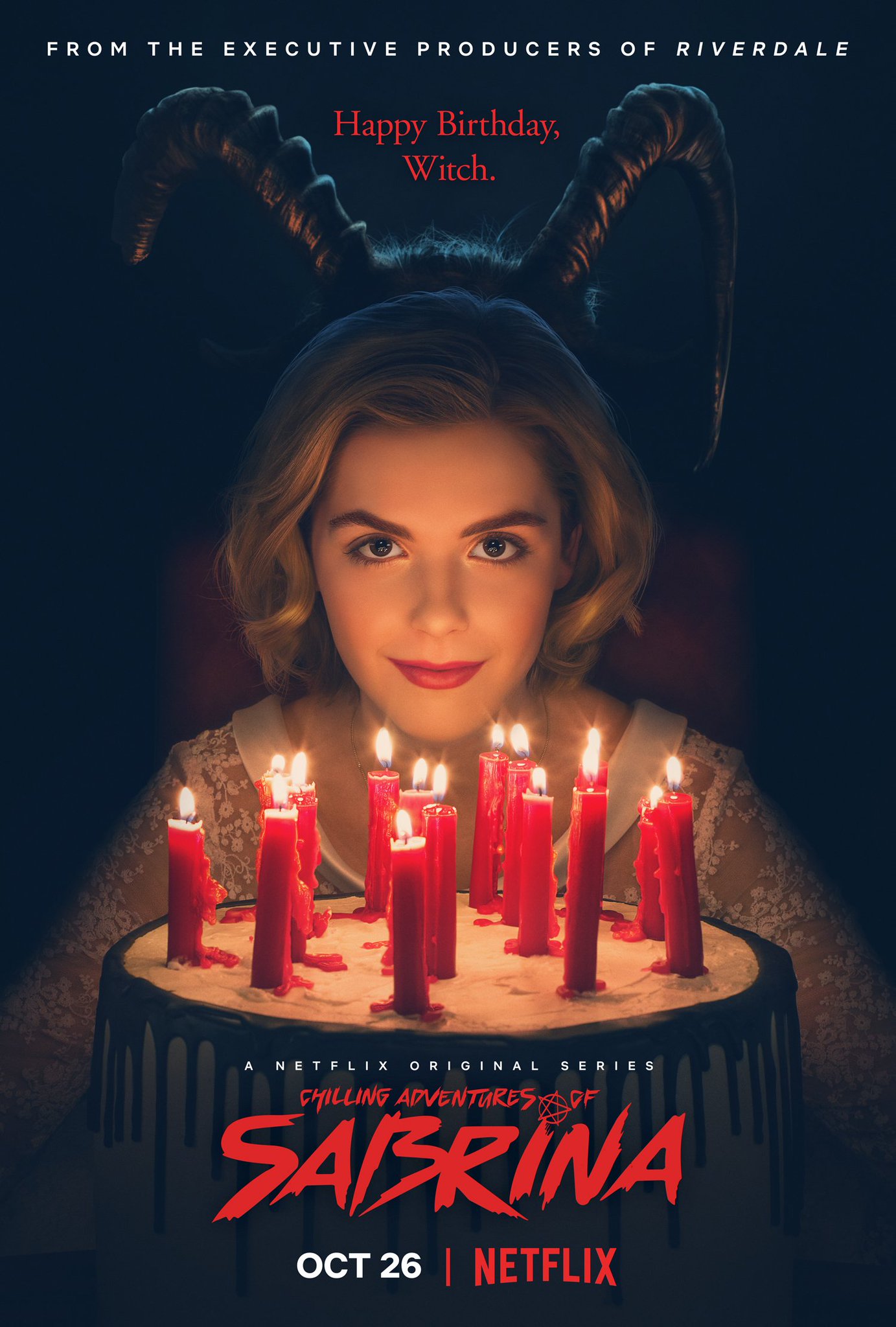 Twitter обещает, что завтра нас ждет нечто ведьминское. Ждем трейлер. А сам сериал о приключениях современной Сабрины Маленькой Ведьмы в хоррор-стиле по мотивам современных комиксов появится на Netflix 26 октября.